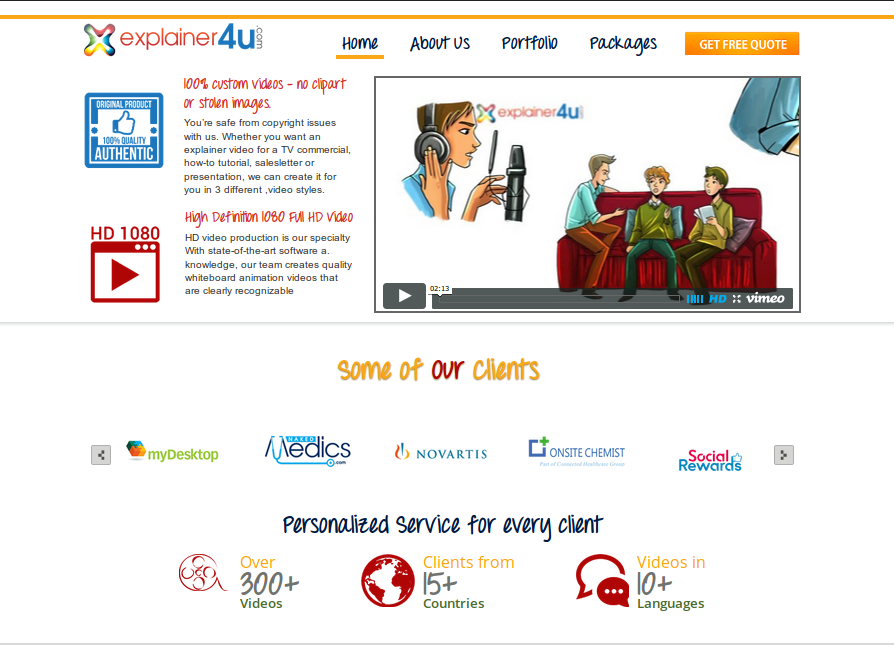 Project details
Explainer4u is an animation studio where we deliver the best and uniquely tailored animated videos within your budget.
With a team of highly innovative artists, animators, writers and designers we provide people with nothing less than perfect of Explainer videos Whiteboard animations, cartoon animation and kinetic animation.
UNIQUE AND INNOVATIVE VIDEOS
At Explainer4u we deliver you the animated videos which are not only unique but are so innovative that you'll be amazed that how our team looks after even at the smallest details so you get your desired videos.
These videos are tailor made so you along with your company and product can stand out in the global markets.